Drag About It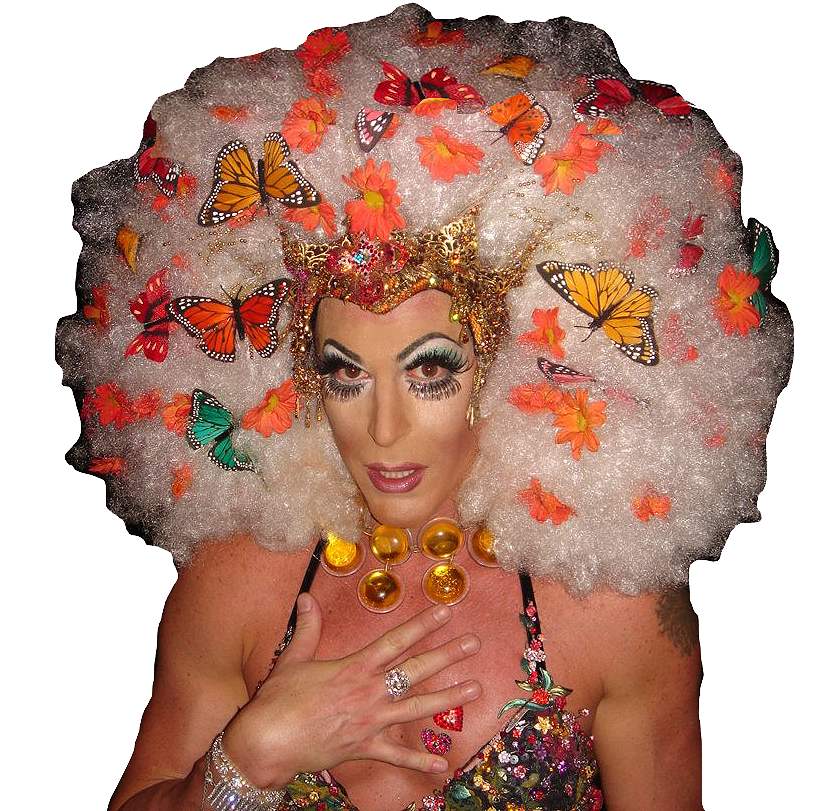 This is your time to shine!  Get that wig, paint on that mustache, girls and boys, and submit your video here!
Drag about it, is your time to shine!  We know all of our talented LGBT community don't all have places to strut their stuff, so you can do it here!  And guess what?  Every month, we will feature a Drag Queen, Drag King, or Performer on our website. If you have a tip or a technique you would like to share with "Drag about it" please email us and send your pic and tip or just share your story with us. Shine on brothers and sisters, and work it.
But wait!  There's More!
By submitting your video you could also be picked to be the next Drag Queen, Drag King, or Performer on our show.  So get that lipstick honey, grab that mustache, or shake your tail feather, cuz this is your time to reach for the stars!
(And hey!  You don't have to be LGBT to enter!  All talent welcome)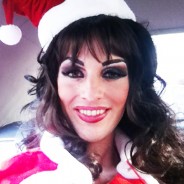 For 6'4″ Arial View it's all about the drama and her eyes, eyeliner, bold brow and smokey shadow. "Eye think for me if I didn't have bold eyes I would be naked, it's like Tammy Faye and her mascara. I would just not feel fully made up if I didn't go strong. I don't do as much contouring, I let my eyes do the talking". It doesn't hurt that in heels Arial View is nearly 7 feet tall.
Stand up and be proud, whether your big or small, it's all about putting yourself out there and being yourself.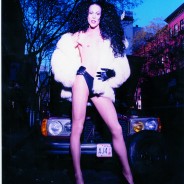 Sable from NYC says it's all about playing with gender and the blend between male and female for her, she rarely wears bras or tries to give fem bod. "I like to get that look of shock when someone see's me reveal my boy body under my jacket, it gives me a feeling of power when it comes to smashing someones stereotype."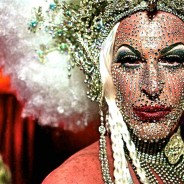 Diva D is a queen from Asia, he is an expat that has been performing for high Society and locals for the past 12 years after moving to Tokyo and then Hong Kong. Diva D's Tip is all about giving face: "You don't always have to rely on makeup to give good face, think of alternative accessories. Like feathers, sequins and as you can see in the pic below: Crystals. Diva D tells us this took over 2 hours and nearly 1,000 crystals all glued on using eyelash glue, he also says "Think beyond the norm, stand out and be unique."